THANK YOU FOR YOUR SUPPORT!
A PLUS STAMP STAMP BRING YOU NEW RANGE
OF
BUTTON BADGES + NAME TAG SERVICES!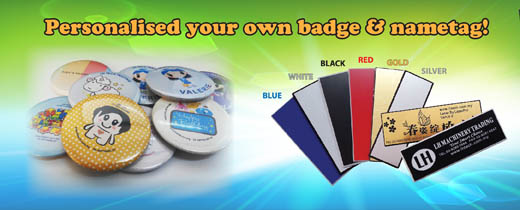 CHECK IT OUT NOW!
Button badges price start from RM1.50 only!
"It's Easy! Simply Point, Click, and Type! We Take Care of the Rest!"
A PLUS TEAM
Tel: 03 - 4297 6626 / 6627
---
You received this newsletter as you are a subscriber of A Plus Stamp - Online Ordering Rubber Stamp + Express Services.
To unsubscribe, please logon and untick the subscribe option in your user profile.